The 2021 Fishing Season is now OPEN !!!!!!
ATTENTION ALL FISHERMEN: Please call the Blackfeet Environmental Office (406) 338-7421 to schedule an appointment to get your waders, float tubes, canoes, boats, and other equipment inspected for Aquatic Invasive Species (AIS). * Tribal game wardens will be issuing citations for non-compliance.
AIS - Aquatic Invasive Species - Boat check station is open on Highway 2, outside of Browning. Seven (7) days a week. 7:00 am to 7:00 pm. Call 845-9156 for more information. Starting 4/22/21 the site at the old Discovery Lodge Casino down by Seville will be open Thursday through Saturday from 7 a.m. to 5 p.m.
The Blackfeet Reservation Covid -19 Restriction will apply.
**********************************************************************************************************************************
Whitetail Deer tests positive for Chronic Wasting Disease (CWD) on Blackfeet reservation – 11/27/2020 - Read More
Blackfeet Tribe 2021 NonMember Moose and Elk Hunts Information
The Blackfeet Fish and Wildlife Commission recently made it's recomonendations for the 2021 Seasons that was approved by the Tribal Council for the 2021 Season. Read More.
Chonic Wasting Disease Frequently Asked Questions
The Blackfeet Tribal Business Council approved the Yellowstone Bison Hunt regulations on January 7, 2021. The Yellowstone Bison season closes on March 31st. On March 1st the Forest Service began enforcing the Food Order, which requires hunters to keep gut piles 200 yards from any road or trail; please keep this in mind before pulling the trigger.
---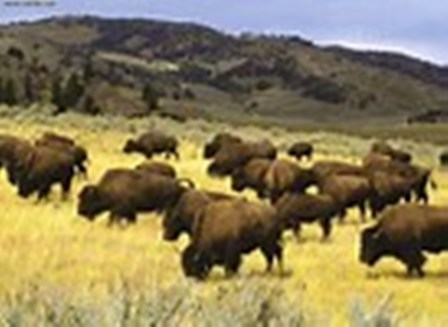 2020-2021 Blackfeet Tribal
Member Yellowstone
Bison Hunting Information
---