Whitetail Deer tests positive for Chronic Wasting Disease (CWD) on Blackfeet reservation – 11/27/2020 - Read More
Blackfeet Tribe 2021 NonMember Moose and Elk Hunts Information
The Blackfeet Fish and Wildlife Commission recently made it's recomonendations for the 2021 Seasons that was approved by the Tribal Council for the 2021 Season. Read More.
Chonic Wasting Disease Frequently Asked Questions
The Blackfeet Tribal Business Council approved the Yellowstone Bison Hunt regulations on January 7, 2021. The Blackfeet Legal Department has been working hard to update the Blackfeet Fish and Wildlife Code to implement changes made for this year. The Blackfeet Fish and Wildlife Department has updated this website and made Yellowstone hunting licenses and tags available on January 15, 2021.
---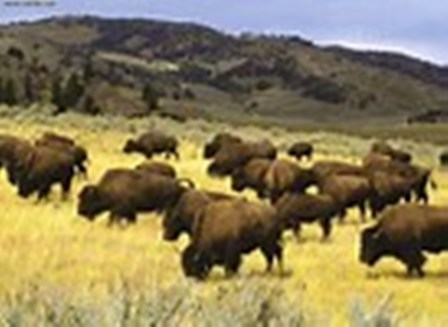 2020-2021 Blackfeet Tribal
Member Yellowstone
Bison Hunting Information
---
As per the Blackfeet Tribal Business Council all Recreational activities (fishing, hunting, hiking, snowshoeing, snowmobiling, ATV riding, etc) have been postponed until further notice. This applies to ALL Non-Member/Non-Residents who do not reside within the boundaries of the reservation.